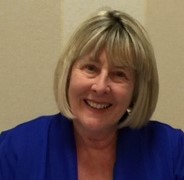 Mary Catherine Volk
best-selling author, spiritual adviser, and speaker, serves as an ambassador between the worlds. Since a Near Death Experience at age six, she was given a gift of knowing that life exists beyond this physical form.
She witnessed her consciousness leave her body and connect with the love of grandparents who had died before she was born, showing her that love is eternal and not to be afraid.
This continuation of consciousness and love information was invaluable to Mary's family as they experienced the deaths of five family members at early ages. Their stories and signs were so profound and comforting, Mary knew she had to share these gifts with other grieving families.
She has a unique style and her teachings are filled with healing, comfort and love.
Intuition – Signs – Synchronicity Workshop
March 6, 2020 6:30-8:30 PM
Learn more: https://marycatherinevolk.com/events/
How to Recognize Signs from Departed Loved Ones
Believe In Forever is based on first-hand experiences; detailing the specific signs. Our departed loved ones send a sign that has a significant meaning for us.
These humorous and heartwarming stories will give you chills as they touch your heart; teaching you to trust your own intuitive ability.
It was not just your imagination or an odd coincidence.
Our loved ones are near shortly after passing, to help us with our grief and to let us know their consciousness and love for us is eternal. They also come to celebrate joyful occasions. Family reunions, weddings, graduations and the birth of a new child.
It was not just your imagination or an odd coincidence. This book teaches you to appreciate these signs of Love. Purchase through the link below and the author will send you an autographed copy. Also available on Amazon and bookstores.
You can't fake a goose bump!

A must read for anyone grieving a loss or curious about life after death.

Makes a wonderful gift.

Large Print edition now available.